heimish All Clean White Clay Foam
Containing white clay
A cleansing foam containing white clay that removes excess sebum and dirt from your pores for a deep cleansing.
Product number: 8809481760548
Size: 150g
Concern: Moisturizing, Oil Control, Soothing
Skin type: Combination, Dry, Normal, Oily, Sensitive
Product type: Hypoallergenic, Natural, Paraben-free
in stock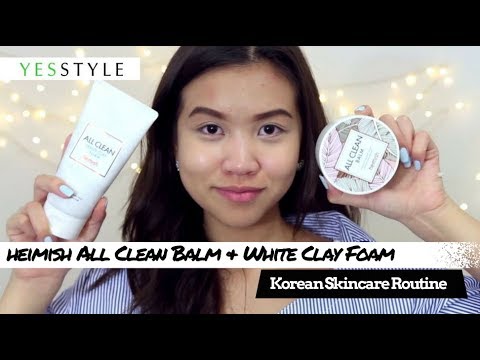 #sooyou.ch: A deep cleansing with its featured ingredients kaolin, hyaluronic acid, coconut oil and citrus herb oils.
Reviews
Only logged in customers who have purchased this product may leave a review.
You might also like