Fashion People's Carrier Girlish Pink
Ein süsser Koffer mit Peripera Concealer und Lip Tint Minis.
Produktnummer:
8809526219833
am Lager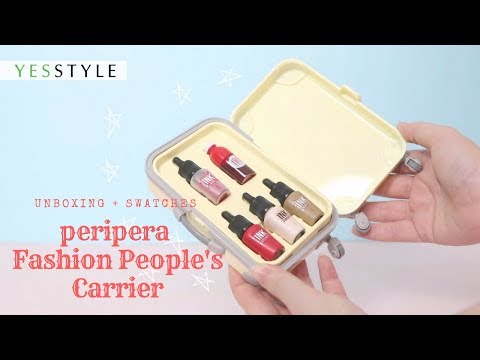 Es wurden noch keine Bilder hochgeladen.
Lade das erste Bild hoch.
Beschreibung

Peripera Fashion People's Carrier

Ink The Velvet No. 2 – So Grapefruit
Ink The Airy Velvet No. 5  – Elf Light Rose
Vivid Tint Water No. 3 – Peach Squeeze
Ink Concealer No. 1 – Vanilla
Ink Multi – Für Contouring verwendbar
Stickers
Bewertungen
Nur angemeldete Kunden, die dieses Produkt gekauft haben, dürfen eine Bewertung abgeben.
Könnte dir auch gefallen